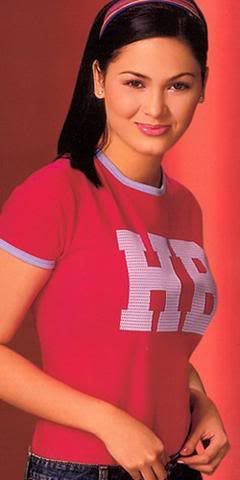 Actress
Kristine Hermosa
is celebrating Christmas this year by her lonesome since her family is now in Canada.
"No plans for Christmas. No big party. My family is not here, they are all in Canada. I might do house-hopping with friends," Hemosa said.
In an interview, the actress said that it's her first time to spend Christmas without her family. "I'm sad but make it na lang happier," she added.
The actress said that though she really wanted to follow her family abroad she has no choice since she has to attend to her showbiz commitments.
"I can't, I have work here. Echo (
Jericho Rosales
) and I started na 'yung pang-Christmas namin 'yung
MMK
and next one I will do yung '
Maruja
' and yung next 'yung soap namin ni Echo," she said.
Hemosa, the former on and off screen partner of Rosales, said she's wishing for a peaceful and happy Yuletide season this year.
"Hindi material things, peace and happiness which is given naman na. Yung people around me na real people na talagang nandiyan lang po for me no matter what," she said.