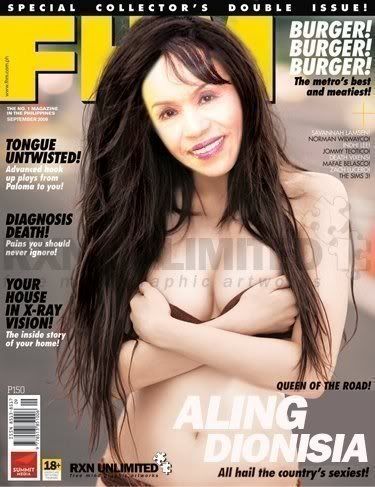 There's an ongoing frenzy about
Aling Dionesia
Pacquiao (some call her Dionisia) on FaceBook now. She's slowly becoming an internet meme. FB users are keep on reposting edited photos of her just like that photo above. That's the body of FHM's Sexiest Christine Reyes.
As
Erich Gonzalez
in Katursi
Aling Dionesia ala
Katrina Halili
in the infamous Hayden-Katrina scandal. Hahaha! I know Aling Dionesia will love all of this because she loves attention. Her pictures should make it to
Fail Blog
, a website which features all of the
funniest fail
pictures & videos on the internet.
this post is brought to you by NuBagFail.com